Productivity Kickstart Groups
---
Sarah Weldon, Cozy Mystery Author and Author Productivity Kickstart Participant, Author Page
---
Jump directly to register: Register HERE
Rather than setting specific goals, I wanted to make it possible to work on what you need most in your writing. I also wanted you to be a part of something special and gain connections with like minded writers along the way.
What you will receive-
6 weeks of connection and attention on your writing project
A platform to brainstorm your ideas, ask questions and be coached through your challenges or blocks
Have a team of cheerleaders who believe in you and want you to succeed.
Meeting online via Zoom once per week plus, group email/discussion and white boards.
Email support between sessions with group members and Coach.
Optional Accountability partner or triad to work with outside weekly calls for check-ins and support.
Offered at 2 times with the same content. For group cohesion, you'll register/attend at the time that works best for you
Groups are limited to six authors
6 weeks accountability
Registration see this page
space
---
1:1 Coaching
Implement your own writing schedule, finesse implementation of a course you took, get unstuck, schedule accountability that is not your editor/spouse/friend.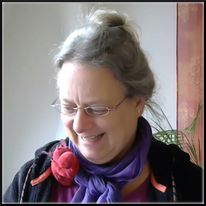 Amy helped me with a difficult decision about my author career. She guided me through a truly awesome visualization exercise that helped me see not just the ramifications for my author career but also how all of it was connected to my life. In just one session, I could find the confidence I needed to keep walking my path as an author and editor. If you need clarity for a life choice, I very much recommend working with Amy.

– Hannah Steenbock, award-winning author
www.hannah-steenbock.de
---
For a Complimentary Consult, book a 20 minute session on My Calendar or click on Schedule in the header above.
spaFce
---
Productivity/Writing Resources
Streaming Pomodoro Timers–live & archive Tu/Th 10:00AM Pacific
Creative Catapult Coaching – YouTube-Playlists of Pomodoro sprints
February Sprints Playlist-Subscribe for Reminders https://bit.ly/2Nh9VDA
space
Writer Specific Updates By Email
Processing…
Success! You're on the list.
Whoops! There was an error and we couldn't process your subscription. Please reload the page and try again.