Accountability & Planning & Motivation for Authors and Other Writers
Writing is a mentally complicated process.  Understanding how to use your brain and executive function is equally important as the craft points of plotting, editing, marketing, and staying up on the business side of your books.
I'm not a traditional writing coach per se:  I'm not going to tell you how to up your word count, how to market your books or be your developmental editor.  Lots of people will do those and do it well—but I understand what these people do and how they fit into the process.
I have a special interest in partnering with authors who are tired of fighting their brains, whether from ADHD or other sources of overwhelm.
My specialty is using practicality and coaching questions. I'll help you:
find the time,
explore and overcome resistance,
create ongoing accountability
while teaching science-backed habit forming.
I've been working with writers for over half my coaching career, both best sellers and aspiring authors. I have an understanding of the writing and self-publishing process. (Yes, there is a WIP, but I haven't told anyone yet.)
c
1:1 Coaching
Implement your writing schedule, finesse implementation of a course you took, get unstuck, and schedule accountability that is not your editor/spouse/friend.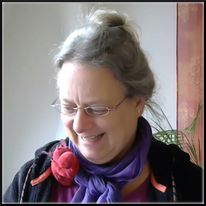 Amy helped me with a difficult decision about my author career. She guided me through a truly awesome visualization exercise that helped me see not just the ramifications for my author career but also how all of it was connected to my life. In just one session, I could find the confidence I needed to keep walking my path as an author and editor. If you need clarity for a life choice, I very much recommend working with Amy.

– Hannah Steenbock, award-winning author
www.hannah-steenbock.de
---
For a Complimentary Consult, book a 20-minute session on My Calendar or click on Schedule in the header above.
spaFce
---
Productivity Kickstart Group
Next session: Email me if interested.
What you will receive-
6 weeks of connection and attention on your writing project
A platform to brainstorm your ideas, ask questions and be coached through your challenges or blocks
Have a team of cheerleaders who believe in you and want you to succeed.
Meeting online via Zoom once per week plus, group email/discussion and white boards.
Email support between sessions with group members and Coach.
Optional Accountability partner or triad to work with outside weekly calls for check-ins and support.
Groups are limited to six authors
For more detailed information and to register: Register HERE
space