Self-Care Isn't a One-Time Deal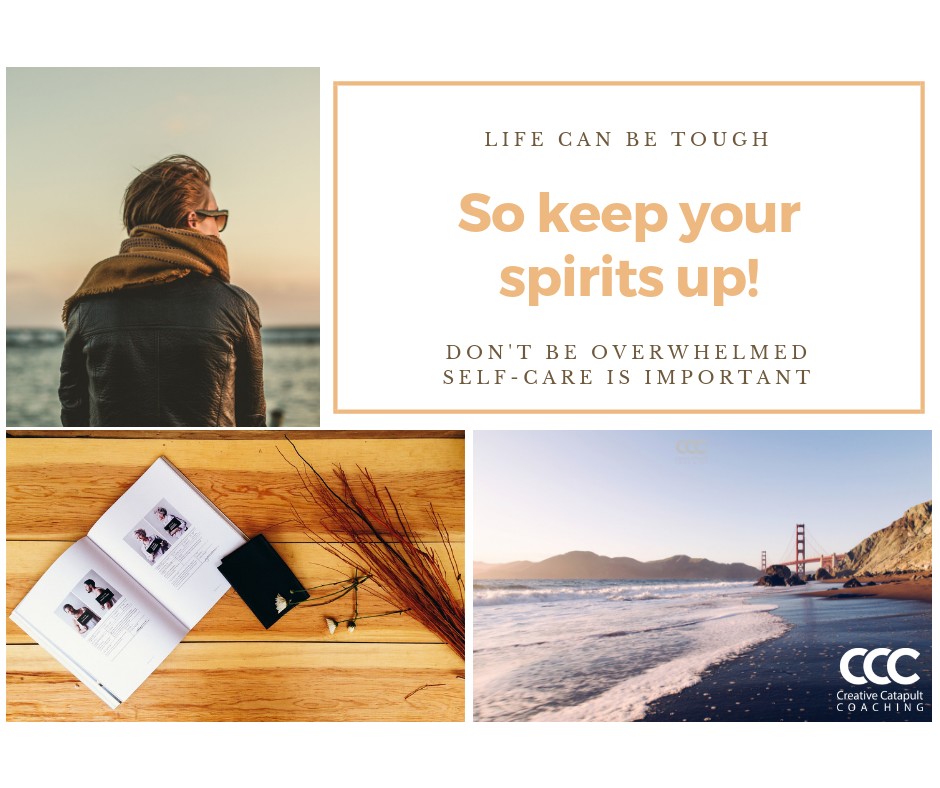 The strep throat was a harsh reminder that self-care isn't something you do once and tick off the list.
It's the constant repetition of many tiny habits, which together soothe you and make sure you're at your optimum—emotionally, physically, and mentally.
The best way to do this is to implement tiny self-care habits every day. To regularly include in your life a little bit of love and attention for your own body, mind, and soul.
The following ideas are tiny self-care activities you can fit into a short amount of time, usually with little cost.
Pick one from each category, and include them in your life this week.
Tiny Self-Care Ideas for the Mind
1. Start a compliments file. Document the great things people say about you to read later.
2. Scratch off a lurker on your to-do list, something that's been there for ages and you'll never do.
3. Change up the way you make decisions. Decide something with your heart if you usually use your head. Or if you tend to go with your heart, decide with your head.
4. Go cloud-watching. Lie on your back, relax, and watch the sky.
5. Take another route to work. Mixing up your routine in small ways creates new neural pathways in the brain to keep it healthy.
6. Pay complete attention to something you usually do on autopilot, perhaps brushing your teeth, driving, eating, or performing your morning routine.
7. Goof around for a bit. Schedule in five minutes of "play" (non-directed activity) several times throughout your day.
8. Create a deliberate habit, and routinize something small in your life by doing it in the same way each day—what you wear on Tuesdays, or picking up the dental floss before you brush.
9. Fix a small annoyance at home that's been nagging you—a button lost, a drawer that's stuck, a light bulb that's gone.
10. Punctuate your day with a mini-meditation with one minute of awareness of your thoughts, feelings, and sensations; one minute of focused attention on breathing; and one minute of awareness of the body as a whole.
11. Be selfish. Do one thing today just because it makes you happy.
12. Do a mini-declutter. Recycle three things from your wardrobe that you don't love or regularly wear.
13. Unplug for an hour. Switch everything to airplane mode and free yourself from the constant bings of social media and email.
14. Get out of your comfort zone, even if it's just talking to a stranger at the bus stop.
15. Edit your social media feeds, and take out any negative people. You can just "mute" them; you don't have to delete them.
via @https://tinybuddha.com/blog/45-simple-self-care-practices-for-a-healthy-mind-body-and-soul/