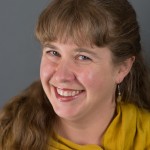 Do you want to get more out of life? Harnessing your innate communication style, organizational methods, and social interactions can set you free and help you reach new heights.
Specializing in divergent thinkers, gifted individuals, and those with ADHD, I help you achieve your goals in a way that really works for you. My clients are often creative, intense, entrepreneurial, and they process information quickly. As a certified coach, I offer one-on-one and small group coaching, or tutoring, to help empower you to see your projects and goals come into fruition.
I am Amy Voros, coach and owner of Creative Catapult Coaching and Tutoring. Learn about my coaching and tutoring, and let's start working together today!
Here is an Ignite Seattle talk I gave about feeling intense.